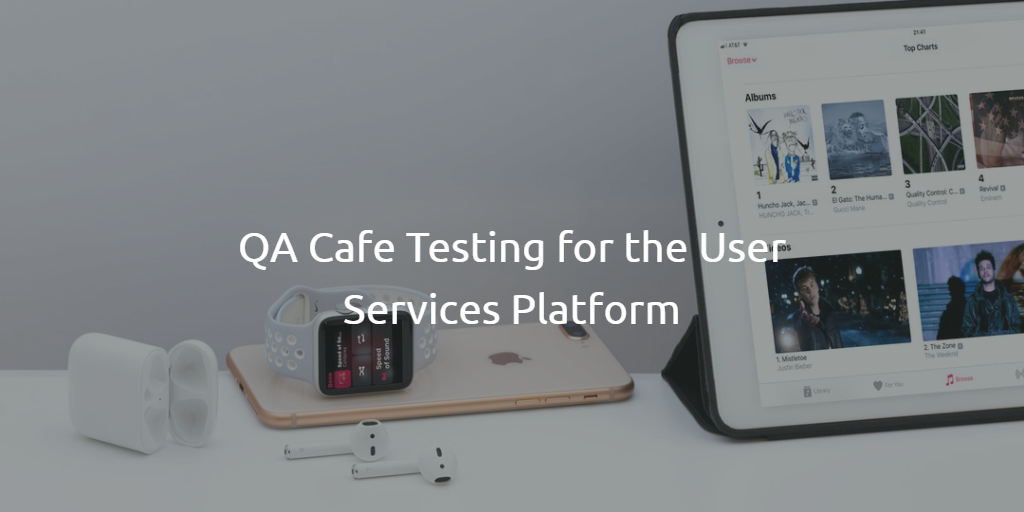 You can read the prnewswire release here.
Portsmouth, N.H., September 4, 2018 – QA Cafe, a leading provider of IP test solutions and capture analysis tools for broadband access, home networks, consumer electronics and service providers, today announced the release of the CDRouter USP test add-on. With the recent release of the Broadband Forum's User Services Platform (USP) - the natural evolution of the popular TR-069 device management protocol - QA Cafe is first to market with a comprehensive test suite for the new protocol for its industry standard CDRouter test platform.
"Since CDRouter is the official test platform for TR-069, we've been working very closely with the Broadband Forum on the development of USP," said Joe McEachern, CEO of QA Cafe. "Having a fully automated, repeatable, and standardized test suite for new protocols is extremely important to ensure interoperability and market adoption. We're happy to be on the cutting edge here for both new CDRouter users in new industries, and our wide-ranging customer base that have used CDRouter for years."
The User Services Platform is a new architecture, protocol, and set of resource (data) models that allows secure multi-user management and control of a vast array of consumer electronics, set-top-boxes, home and business Wi-Fi, and gateways. USP enables complete life-cycle management (bootstrapping, monitoring, and upgrading) as well as real-time control of the home network and smart home systems. The protocol builds on TR-069 (CWMP) to be fast, secure, and flexible, while relying on the already robust CWMP data model (TR-181) to allow easy migration and coexistence.
Vendors, developers, and service providers looking to deploy the new standard can go to market faster with USP enabled products by using the CDRouter test platform to build reliable, robust, solutions empowered by USP.
"Automated testing is a crucial step to ensure that our advanced networking solutions function reliably at scale in variable and complex environments," said Richard Holme, Principal Software Engineer at ARRIS International plc. "CDRouter is our trusted testing platform for evaluating USP's applications across our growing portfolio."
"There is no question that the consumer networking world is becoming more complex, particularly with whole-home Wi-Fi, the IoT and 5G on the horizon," said Robin Mersh, CEO of the Broadband Forum. "Managed IoT deployments are the answer to this, and USP has an advantage for acceptance given the legacy and penetration of TR-069, as well as the ability to take IoT to the next level and unlock the full potential of the smart home. Having our members like QA Cafe and ARRIS working so closely on building compliance and interoperability early on is a testament to its success. We are looking forward to seeing how USP will allow vendors, developers, and service providers to be successful in the face of this complexity."
Both QA Cafe and ARRIS will be attending the second USP plugfest at the UNH-IOL facility in Durham, NH the week of September 17th. They will be hosting a joint webinar educating the community about the User Services Platform on Wednesday, October 17th, at 15:00 UTC. Interested persons can register for the webinar here.
For more details about USP and testing the new protocol, please visit the QA Cafe USP product page.
About QA Cafe
QA Cafe is a dynamic software company and leading provider of IP testing solutions and packet capture analysis tools for broadband access, home networks, consumer electronics, and enterprise IT. Its flagship products include CDRouter, providing comprehensive and fully-automated testing for broadband gateways, Wi-Fi access points and mesh systems, consumer VoIP gateways, set-top-boxes, and smart home hubs enabling the Internet of Things. QA Cafe's Cloudshark allows network engineers and IT departments the ability to securely share, manage, annotate, and analyze packet capture files.
Press inquiries can be directed to pr@qacafe.com or by phone at +1-603-319-6192.