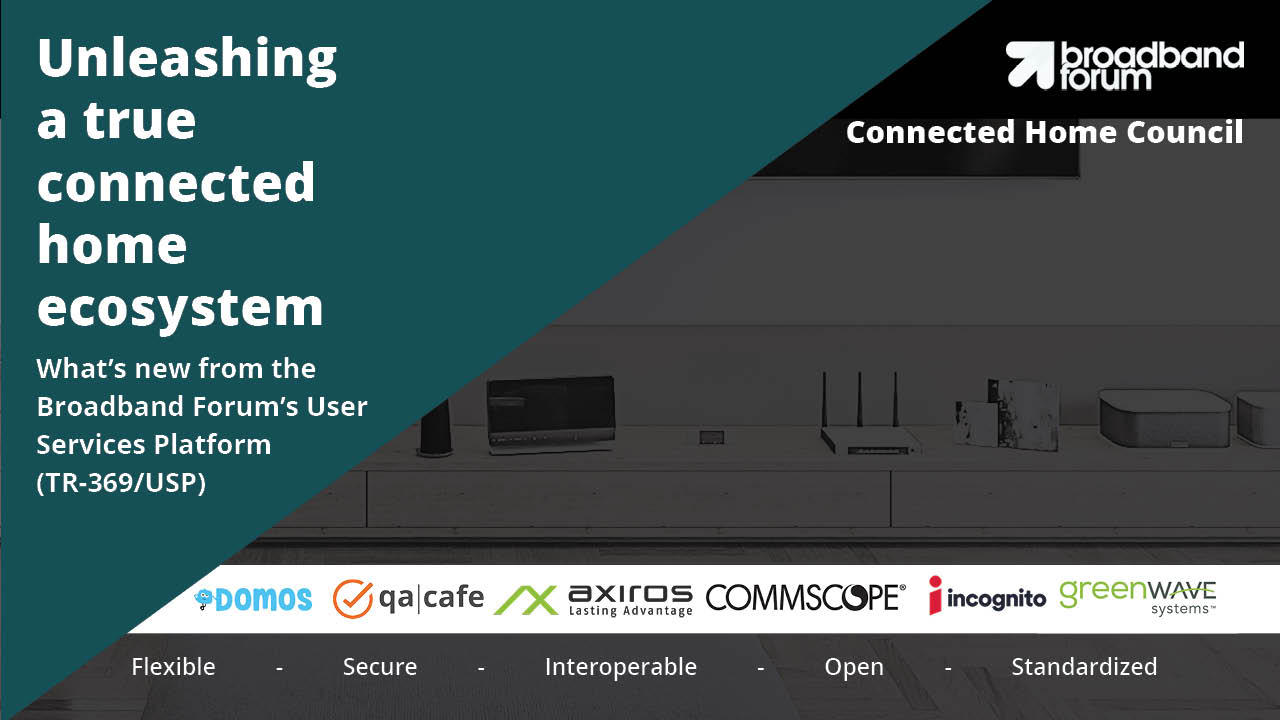 Managed Wi-Fi. IoT security and onboarding. Customer self-care. Application enabled smart gateways. These are just a few of the critical needs of service providers today, facing ever increasing pressure to increase quality and gain revenue from new services. The User Services Platform, defined in TR-369 by the Broadband Forum, is a flexible, secure, and standardized solution to these problems and so much more.
Join the Broadband Forum's Connected Home Council with industry leaders from Domos, QA Cafe, Axiros, CommScope, Incognito Software, and Greenwave Systems as they give you:
A brief overview of USP and its architecture
Key use cases for USP - managed Wi-Fi/multi-AP, virtualized applications, and enabling revenue generating services
Updates on USP version 1.1 and the Device:2.13 data model featuring IoT control and Wi-Fi multi-AP management
An open question and answer period with our panelists!
We hope to see you there!